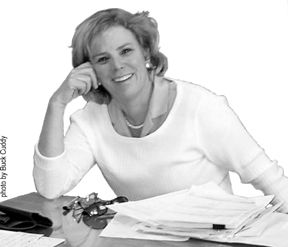 Pamela Christie has lived and written in New Mexico since 1970. Her three historical mysteries derive in part from a decade of living in a remote Hispanic village in Northern New Mexico.
She received her education at Bryn Mawr College, Pitzer College and the University of California at Berkeley.
Pam started writing in the greenhouse on her farm in Canjilon, New Mexico, finding a quiet corner among the tomato plants while her baby slept. Life in New Mexico, whether teaching in a country school, or being a construction worker, or for many years a Realtor in Santa Fe, offered plenty of chances to explore the landscape she writes about and to find evidence of the people who lived in the rugged kingdom centuries ago.
Pam's writing began in earnest in 2000 after a driving trip across the west and a chance encounter with a Navajo after her van broke down. In the year that followed she wrote The King's Lizard, polishing it until its publication in 2004. In 2007, The King's Lizard was awarded the New Mexico Press Women's Zia Book Award for the best work of fiction written by a New Mexico woman over a three-year period. Dead Lizard's Dance, a sequel, followed in 2009. Next out, in 2015, Lizard's Kill a scintillating wrap to the trilogy, set in Spain and Mexico in addition to Santa Fe.

Given today's relentless push into technology, Pam delights in the 18th century and the chance to 'Be Here Then.' Local, hand-made and sustainable, Pam's books are stories of the land she loves that come not only from rigorous research, but from the heart.
Click here for a telling interview with the author about her unpredictable writing journey.